Valentine's Day Picture Frame
Even though I watch for sales at Michael's and take advantage of their frequent coupons, I still always end up spending $75 to $100 on my shopping trip. I'm like a kid in a toy store at Michael's. I want to check everything out and I end up getting a bunch of ideas for projects I can do in the future. It's an indulgence, but crafts are something I really enjoy and I am saving money with my coupon so why not? At least, that is what I tell myself
A couple weeks ago, a coupon for 20% off everything at Michael's including sale items was delivered in our weekly flyers. My friend was visiting for the afternoon so I asked her if she wanted to come to Michael's with me to pick up some Valentine's day stuff.
I think we walked down every single aisle in the store and even went back and did a second run through a few! I ended up spending about $75 on supplies. It would have been over $100 without my coupon so I was happy. I purchased a lot of stuff!

One of the projects I had in mind was a simple Valentine's Day picture frame. I thought it would be cute for Bridget to either keep for herself or give to her cousin, Avery. It is really easy to make – my 10 year old would have been able to make it!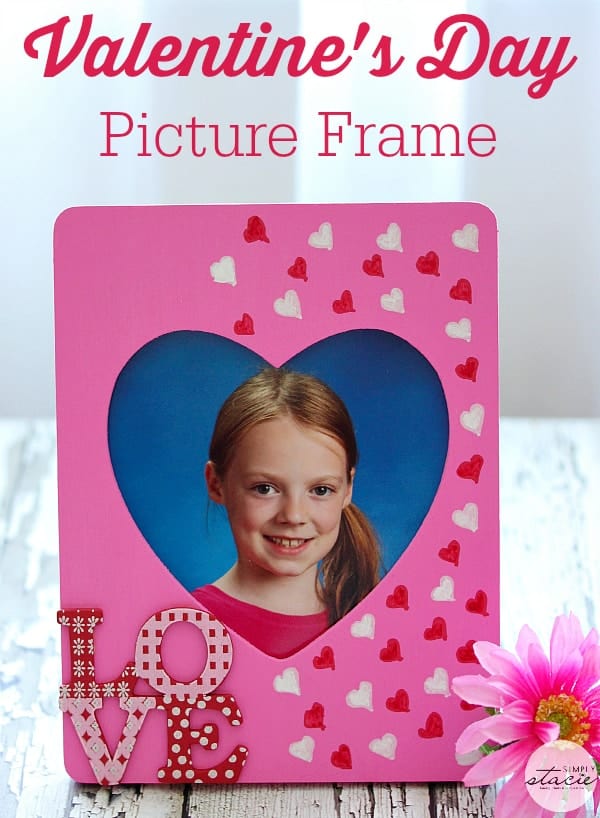 Materials & Supplies
Wood frame with heart shape cutout
Wood shape of your choice (I choose "Love")
Two paintbrushes (a bigger one for painting the frame and a small one for painting the hearts)
Acrylic Paint in Pink, Red and White
Paint Pens in Red and White
Wood glue or craft glue
They had a bunch of adorable wood shapes for $1.29. I thought the LOVE shape was perfect for this project.
Instructions
1. Using your bigger brush, paint the frame with pink acrylic paint. It dries pretty fast. I let mine sit about 15 to 20 minutes between coats. Set aside to dry.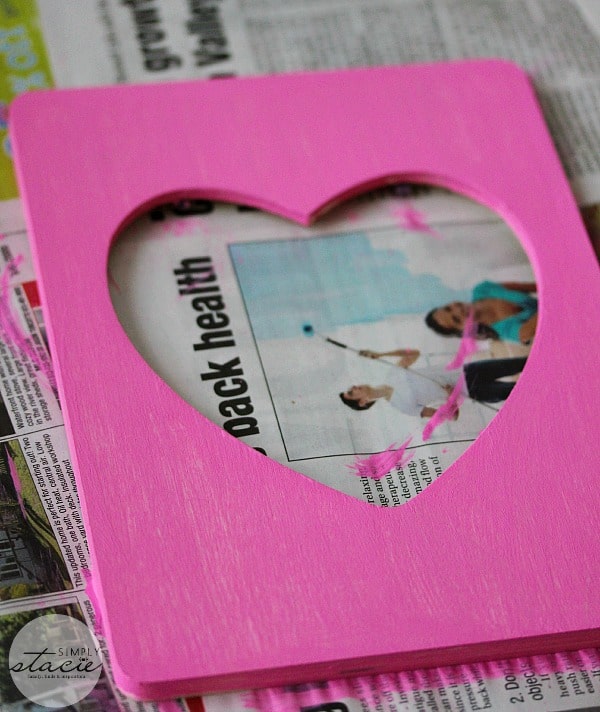 2. Place your wooden shape in the left corner of the frame. Draw small hearts on the frame with your white paint pen. Then do the same with the red paint pen. You are just doing the outline of the heart.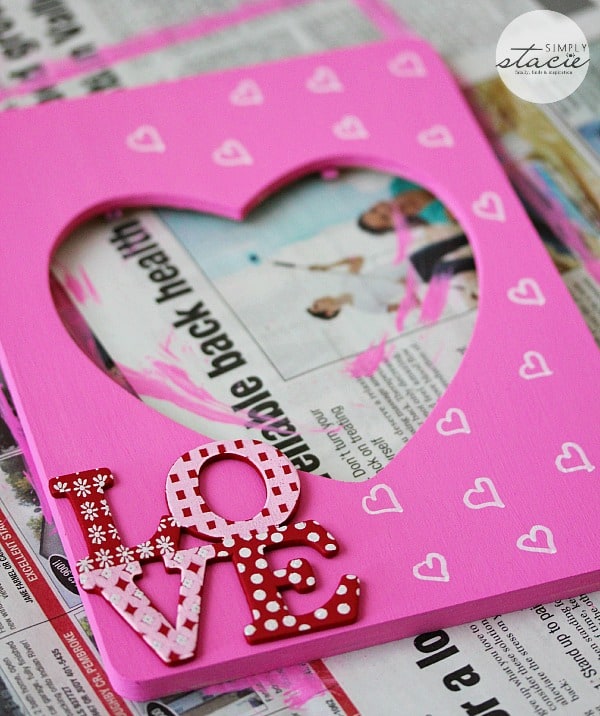 3. With the small paint brush, fill in the white hearts with white paint and the red hearts with red paint. Set aside to dry.
4. Glue on your wood shape with wood or craft glue.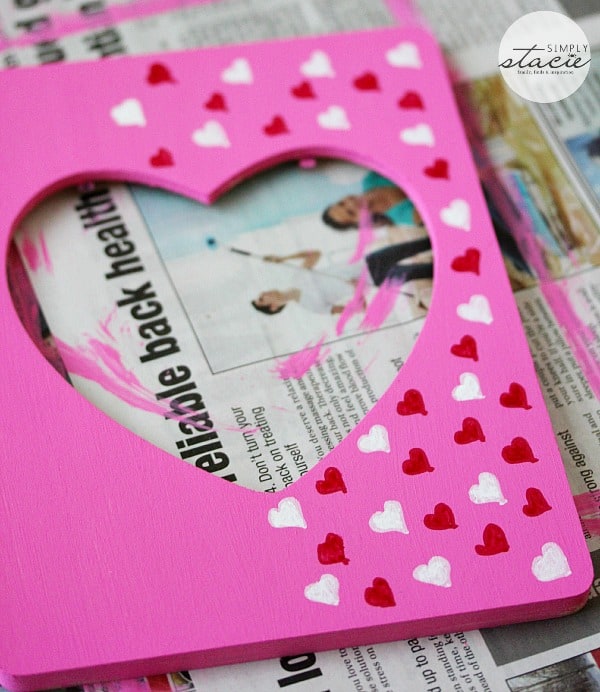 And that's it! My frame fit a 5×7. I had to cut the photo into a heart shape so it would fit.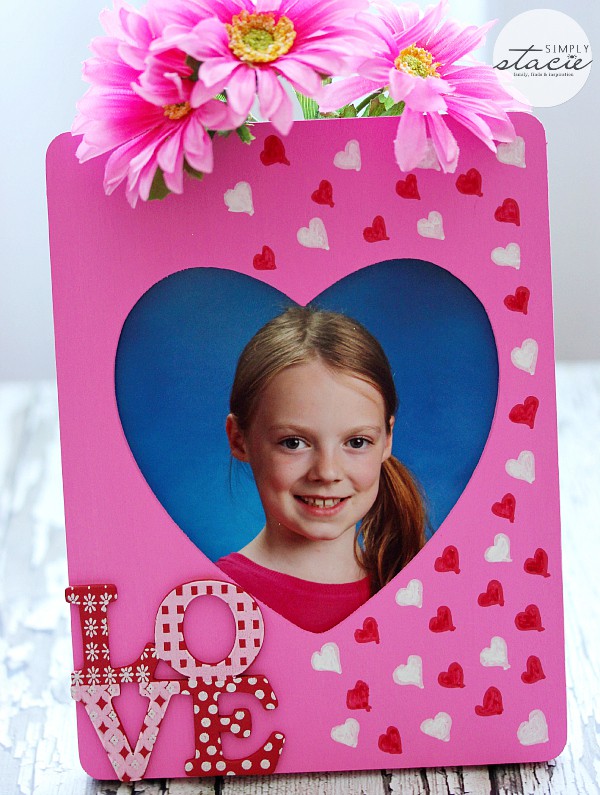 The frame is in Bridget's room right now, but she plans to give it to Avery as a gift for Valentine's day. So sweet!
Do you plan to do any Valentine's day crafts?