10 Incredible Home Decor Projects Using Old
If there was ever a month to take the time to appreciate building and decorating with reclaimed wood, April is it. With Arbor Day just a couple of weeks away, we're taking a look at some incredible reclaimed wood and pallet projects that literally turn trash into treasure. These 10 DIY's can help you to not only make use of old, unwanted wood, but use it to create a magazine-worthy home on a shoestring.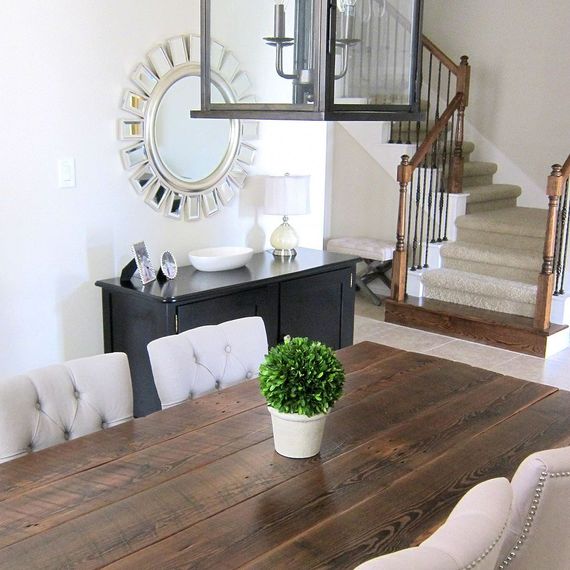 1. Build a rustic dining room table



Nothing says farmhouse charm like a chunky dining room table. This straight forward DIY breaks down the steps so you can make your own using reclaimed wood.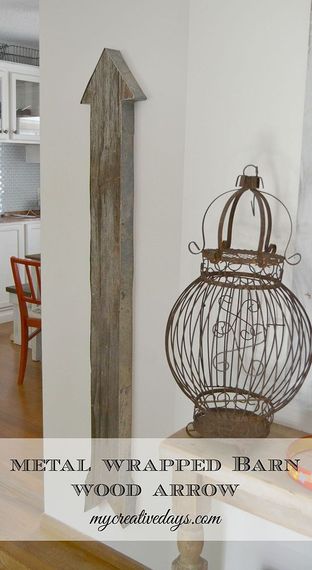 2. Turn barn wood into designer wall art



So industrial-chic and so simple, this repurposed wall decor is perfect for making a statement on smaller walls, like in an entryway or bathroom.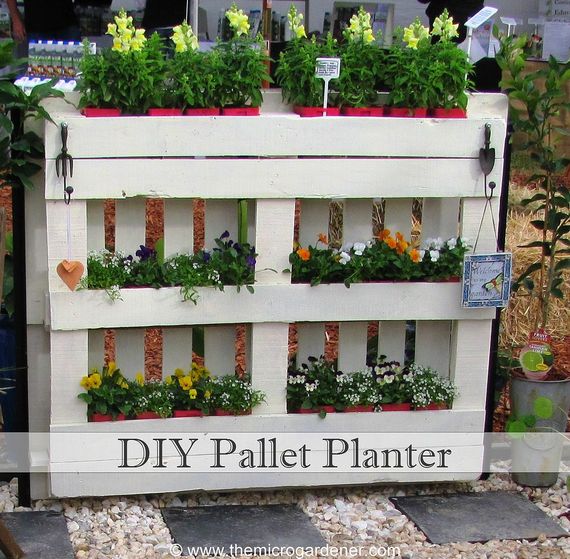 3. Plant your vertical garden in a pallet

Project via Anne @The Micro Gardener
These vertical gardens are all the rage this spring, plus they're not at all difficult to start on your own. Using a pallet gives you more space to plant, excellent drainage, and a basically free DIY.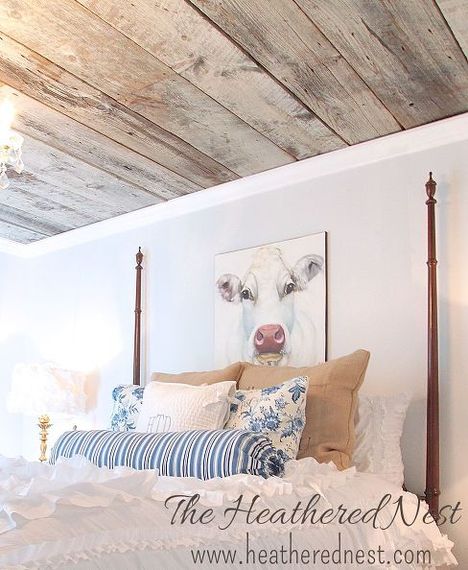 4. Create an accent ceiling covered in interesting barn wood

Project via Heather @The Heathered Nest
If you've got a lot of retired wood on your hands, or you know where to get some, you're among the lucky few who can actually turn their ceiling into the most eye-catching surface in the room. Wood panelled accent ceilings are just about the coolest use of reclaimed wood out there.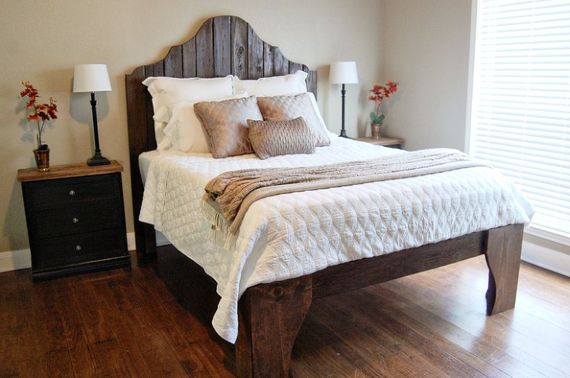 5. Make a cozy wooden bed

Project via Suzie @The Accent Piece
Make a bed that's custom fit for you, by using this reclaimed wood DIY tutorial. Can you imagine anything cozier than cuddling into this cottage style bed after a long day of DIYing?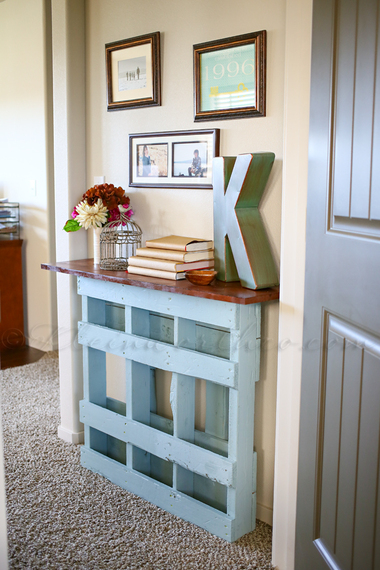 6. Transform a full pallet into an entryway table

Project via Gina @Kleinworth & Co.
This pallet upcycle is a great one for novice woodworkers. Simply give your pallet a fresh coat of paint, add a reclaimed wood top shelf, and attach it to the wall by your entryway, for a sweet and useful little detail.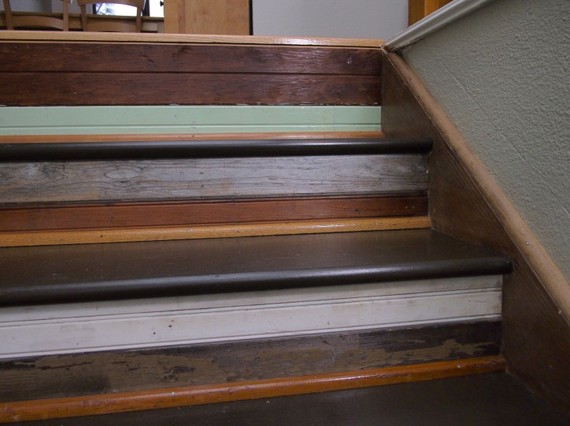 7. Use salvaged wood strips to decorate your stairs

Project via Rita @This Sorta Old Life
If you're looking for a budget way to beautify your staircase, add strips of salvaged wood to the risers of each step. Make sure they're thin, so that they'll fit safely under the nosing, and a little color is a major bonus.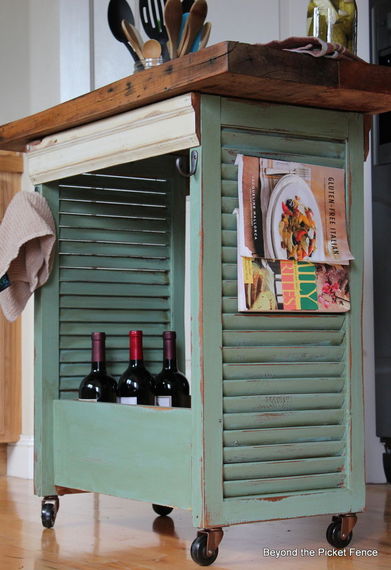 8. Build an elegant kitchen island from scraps

Project via Becky @Beyond the Picket Fence
This shutter island is nothing to be afraid of, because with its salvaged parts and simple construction, it's an eye-catching kitchen stunner that will impress visitors and give some charm to your cooking space.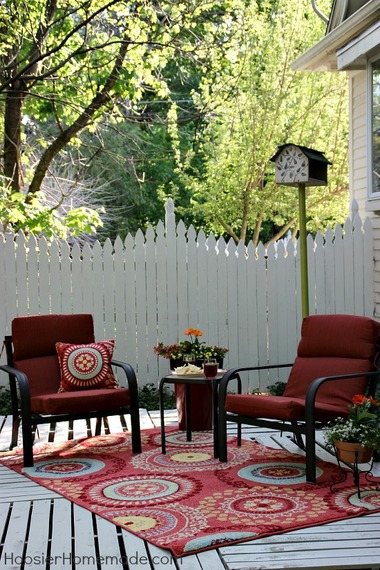 9. Make a full-sized deck using pallets

Project via Liz @Hoosier Homemade
Turn a pile of pallets into a sturdy backyard deck to enjoy the warmer weather. If you're not sold on reclaimed wood yet, think of the hundreds of dollars an upcycle like this would save!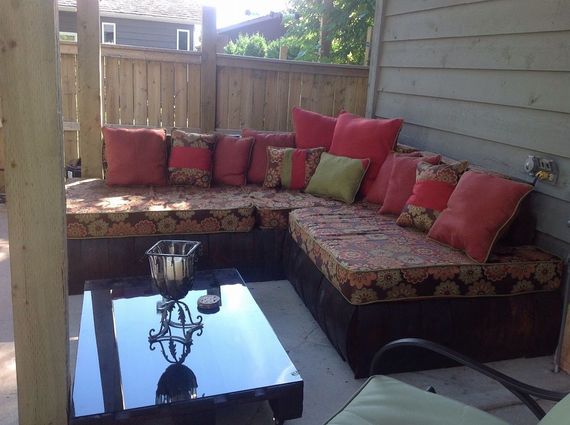 10. And then add a stylish sectional

Project via Hometalker Lian Wright
If you've already got the perfect outdoor lounging area, skip ahead to the furnishing stage. This crafty DIYer upgraded a pallet sectional by adding glossy wood embellishments. Voila — a classy backyard bistro is born!